Albania, one of the poorest countries in Europe, has committed to taking in up to 4,000 Afghan refugees, which is among the most in the world and the most in proportion to its population (which is roughly 2.8 million)Hundreds of Afghans, including roughly 250 children, are being housed in coastal resorts, under a clever emergency plan developed by the government in response to a devastating 2019 earthquake; when thousands of people were rendered homeless, officials opted to shelter them in the mostly unused space of beach hotels.
Such hospitality is deeply rooted in Albanian culture. The Muslim-majority country is known for its stringent code of generosity and hospitality to anyone and everyone who needs it. Known as besa, which roughly translates to "trust", "faith", or "oath", it commits all Albanians to help people in need regardless of their background or circumstances. As locals explain, the tradition is simple: "If someone needs a place to stay, you give it to them, period".
While the practice may go back to ancient times, it was first codified in the Kanun, a set of customary laws written in the 15th century to govern the many independent tribes of the region. Within this book is a proverb that sums it up nicely: "Before the house belongs to the owner, it first belongs to God and the guest." You could knock on the door of any house and ask for help and the owner would have to take you in. The Kanun even advises households to always have a spare bed ready at any time, just in case.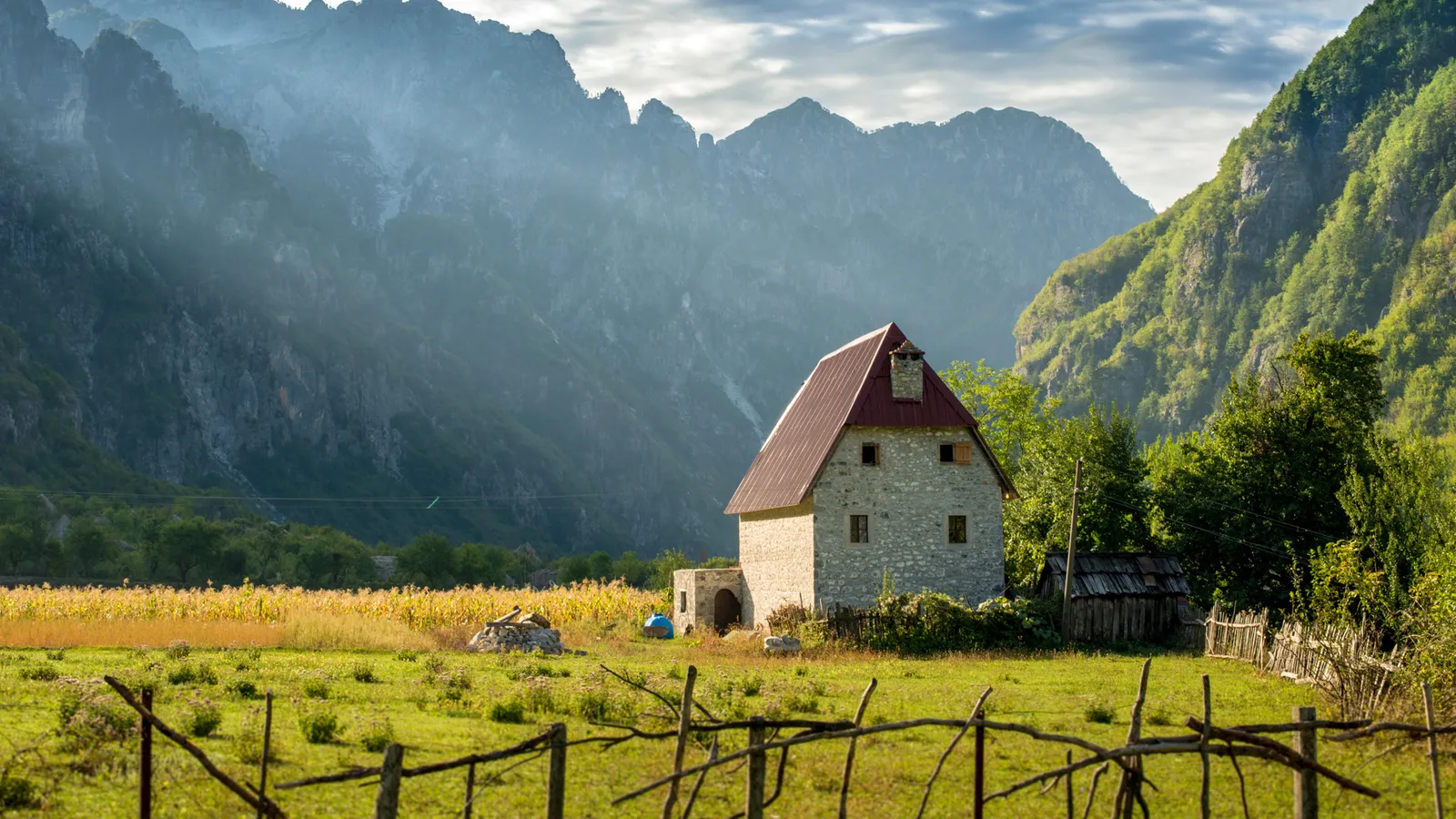 While besa is a duty that binds all Albanians, there is evidence that they genuinely find hosting guests as a point of pride. There is one anecdote about a town that rebelled against a hotel that was going to be built there; everyone went to town hall and complained, saying people who needed a place to stay could just come knock on their doors.
Perhaps the greatest proof of this tradition is the Second World War, after which Albania was perhaps the only country to have more Jews than before the Holocaust. Not only did they save nearly their entire Jewish community, but they saved another two thousand or so who had fled to the country. Albanians largely resisted all the pressure and threats by Axis forces to turn over people in hiding. Had anyone given up their guest, they would bear a great shame that could only be solved by "cleaning the blood"—meaning taking vengeance against whoever took and harmed their guest (which is one hell of a story idea…).
This is also why Albania is relied upon by the U.S. and Europe to take in folks neither wants, from Iranian and Syrian refugees, to Guantanamo detainees deemed innocent but nonetheless untrusted.